What type of gender & sexuality resources are you looking for?
Welcome to Gender & Sexuality Resources
---
This page of the Wellbeing website contains information surrounding Gender and Sexuality Resources. 
There are many departments and services on campus committed to gender and sexuality resources to serve a diverse population of students that includes all gender and sexual identities and needs. UCSB is committed to continually grow in the area of serving our LGBTQIA+ identified students in all areas. Here you'll find information about The Resource Center for Sexual & Gender Diversity, the Women's Center, The Department of Health & Wellness, Student Health Service and more! We hope that the resources offered through our many departments can be a start to helping students navigate the unique and diverse needs of our LGTBQIA+ community.
Trans Sex Education
---
Sex education in the United States is extremely limited and under constant reform. What little material does exist, rarely acknowledges or includes information for people of trans experience. These slides, from a trans sex ed workshop hosted by the RCSGD each year, are an attempt to fill that gap. Review these slides for a trans friendly perspective on body and sexual health!
Gender Euphoria
---
UCSB's Health Equity Advocate and the RCSGD have created a Beginner's Guide to Gender Euphoria. It is downloadable as a poster, instagram post, or foldable zine. If you are exploring your gender identity or know someone who is, feel free to download and share this guide! 
The Health Equity Advocate role works closely with Student Health, the RCSGD, and other campus departments to assure that marginalized students, especially queer and trans students, receive accessible and equitable healthcare. They are equipped to help with health discrimination, transitioning, LGBTQ+ health, insurance, and more. Check out the LGBTQIA+ student health page for more information. Or you can email them equity@sa.ucsb.edu or schedule a 30 or 50 minute meeting via shoreline.
Image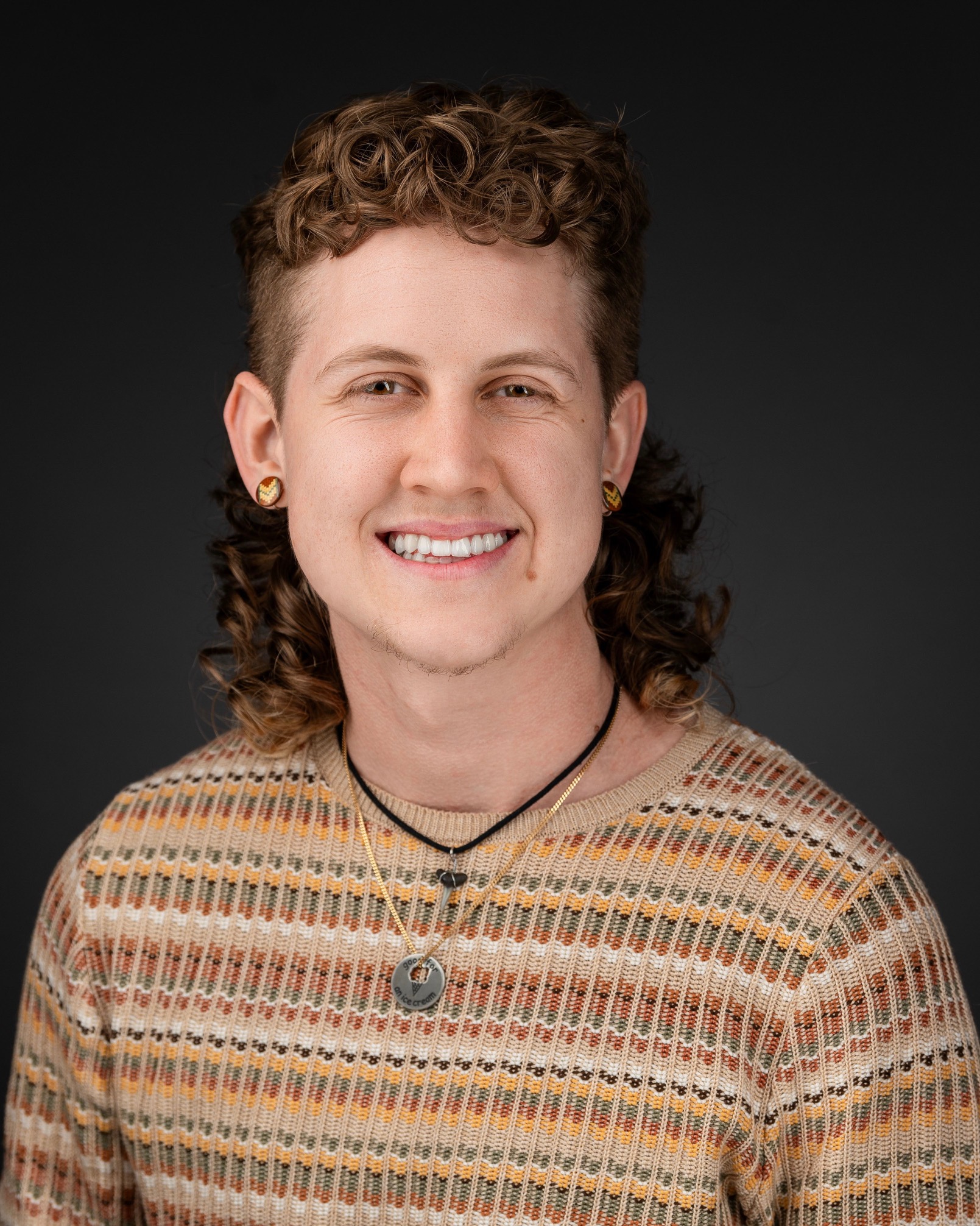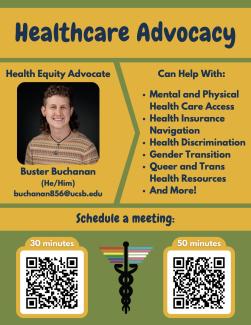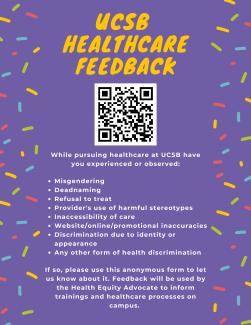 QT BIPOC Community Circle
The Department of Health & Wellness provides a safe space for QTBIPOC identifying students to connect and share their experiences.
We will incorporate breathing, movement, journaling, and group share exercises to prioritize self-care and building community.
For more information on dates and registration, click here:
Image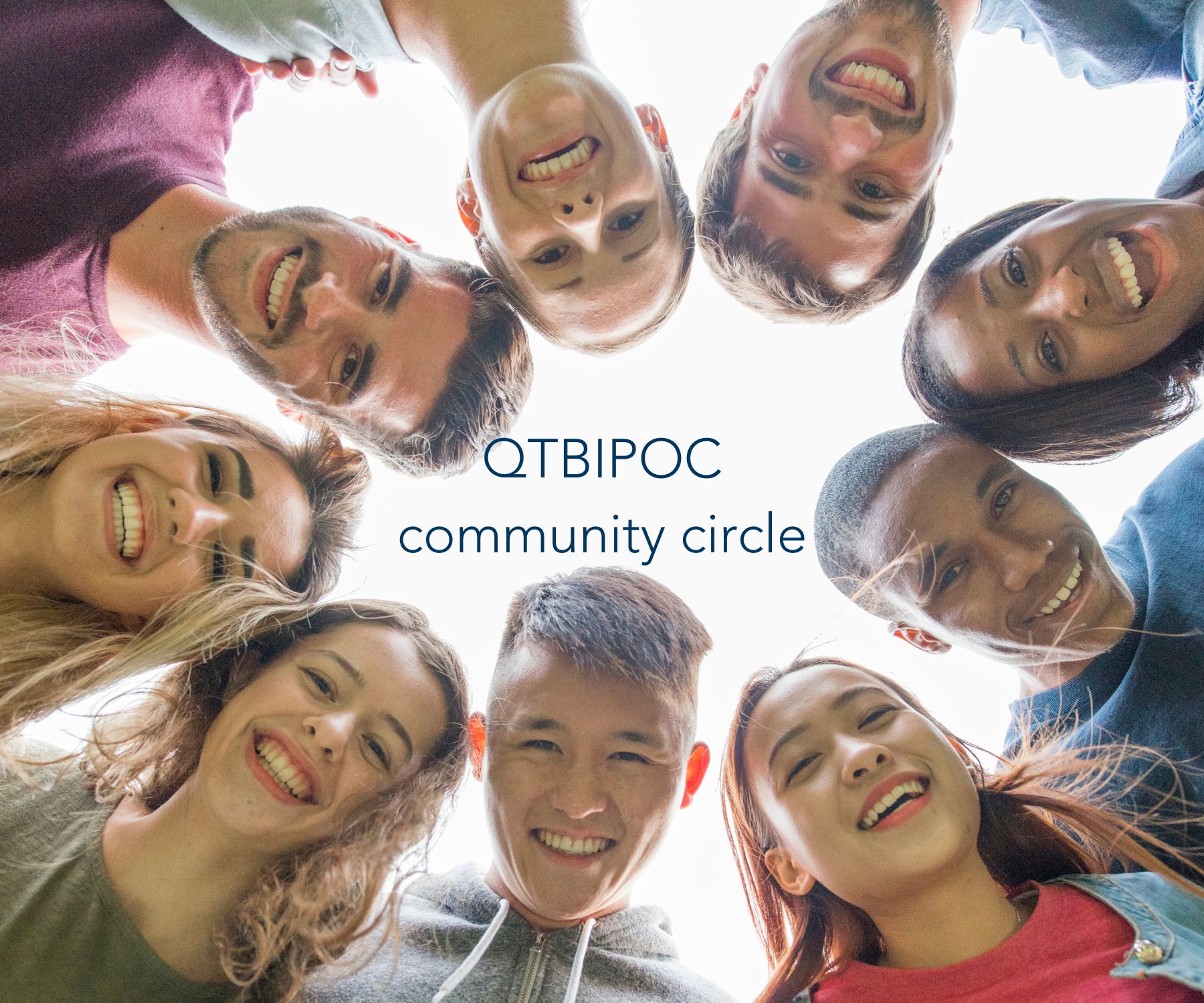 Trans Empowerment Hours
Trans Empowerment Hours are open to anyone who is trans, nonbinary, gender-non-conforming, or questioning their gender. For more information, email trans@sa.ucsb.edu
QTBIPOC Empowerment Hours
QTBIPOC Empowerment Hours is a space intentionally for QTBIPOC to exist, rest, rejuvenate, and come together as a community to thrive individually and collectively. For any questions, please email QTpoc@sa.ucsb.edu.
Indigenous Empowerment Hours Empowerment Hours
Indigenous Empowerment Hours (inactive until a facilitator is found) is a space intentionally for Native, Indigenous, and Two-Spirit students to (re)learn about the importance of Native languages, multiple intersectional identities, and the resources on campus for Native, Indigenous, and Two-Spirit students. 
We are currently looking for a facilitator for this space to join our team! For more information click here.
Bi Us For Us
This is a discussion group for all Bi+ students as well as those questioning. Here we will hold facilitated conversations about all things bi+ related— biphobia, bi-erasure, bi-culture etc. This group is open to all gender identities! For more information click here! 
LGTBQIA+ Group Counseling with CAPS
CAPS offers Group Counseling options that include gender identity-based circles. Check out some of the options below.
Image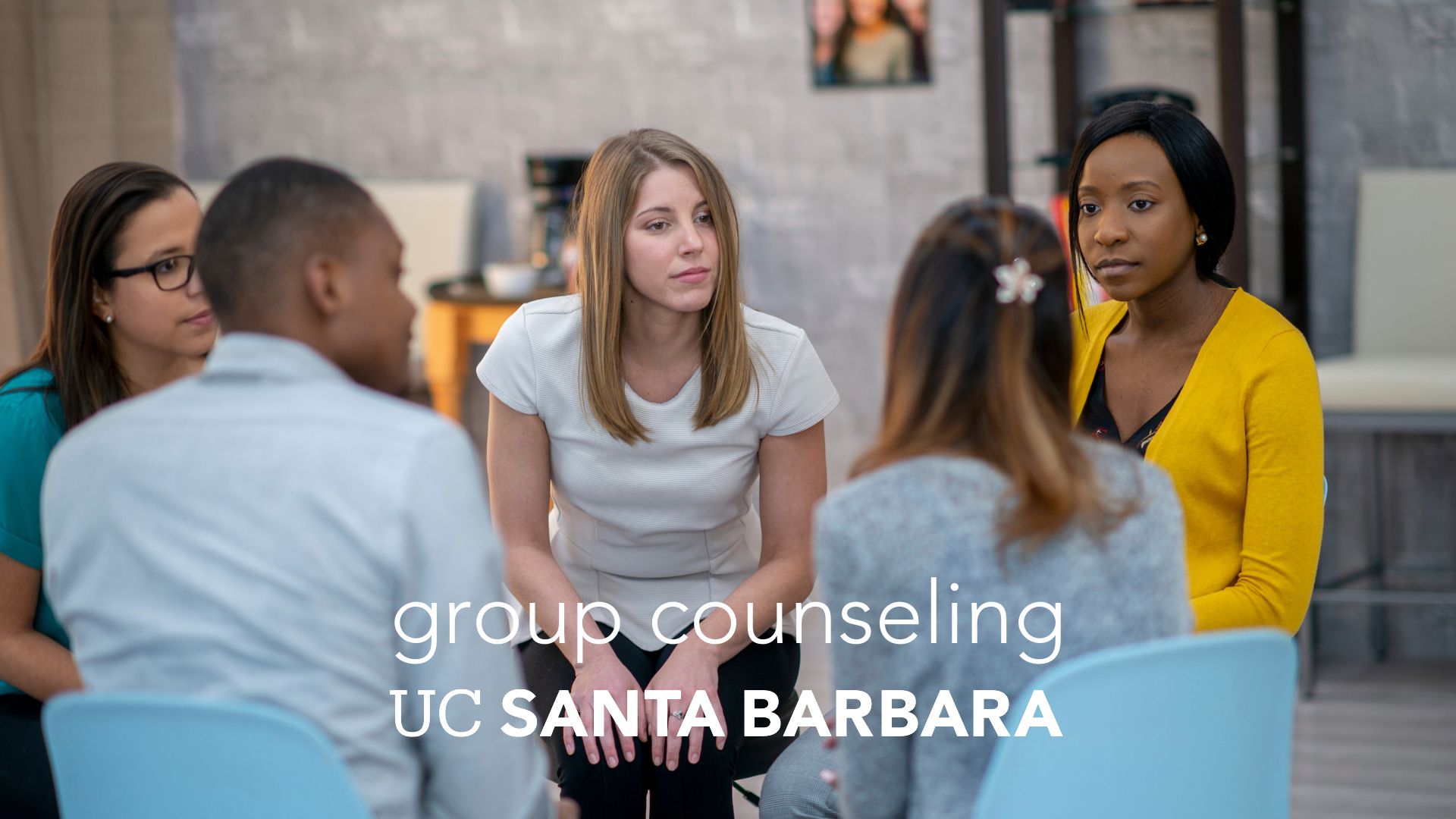 Date/Time: Wednesdays, 4-5pm
Prescreen required: No
Drop-in: Yes
Location: Main CAPS Building 
Leaders: Gianna Galindo, Ph.D. 
This support space is for LGBTQIA+ graduate students who want to explore their sense of self, receive and provide support, build resilience and community, and address the impact of oppressive systems.
Click here to submit your interest
Date/Time: Wednesdays, 5-6pm
Prescreen required: No
Drop-in: Yes
Location: AdCRC - African Diasporic Cultural Resource Center
Leaders: Dominique Broussard, Ph.D., Janel Davis, Ph.D., Tara Jones, MST,MA 
Sister Circle is a weekly drop-in support space for Black womxn. This is a discussion-based group to receive support and feedback from similarly identified womxn within a safe and nurturing environment.

Click here to submit your interest
Date/Time: Tuesdays, 9:30-11am
Prescreen required: Yes
Drop-in: No
Location: Gaucho Support Center (Isla Vista)
Co-Leaders: Seth Goradietsky, Psy.D. & Troy DuFrene, M.A.
This group is designed to provide a supportive and safe environment for male students who have experienced an abusive relationship or sexual assault. Men of all sexual orientations and genders within this spectrum are welcome including Gay, Queer, Bi, and Transgender. This group will provide participants the opportunity to share experiences, connect with other men, and receive support in regaining a greater sense of control and empowerment in their lives. Participants in this group can expect to achieve a greater understanding of common reactions to assault and the ways in which it can impact life and develop skills for improved coping which may lead them to enter safer, more satisfying relationships.