What basic needs department are you looking for?
Welcome to Basic Needs Departments
---
This page contains information about some of the main departments that support the basic needs of UCSB students.
However, this list is in no way exhaustive, and by navigating the Basic Needs Department's website (food.ucsb.edu), many more departments can be found relating to more specific needs!
Image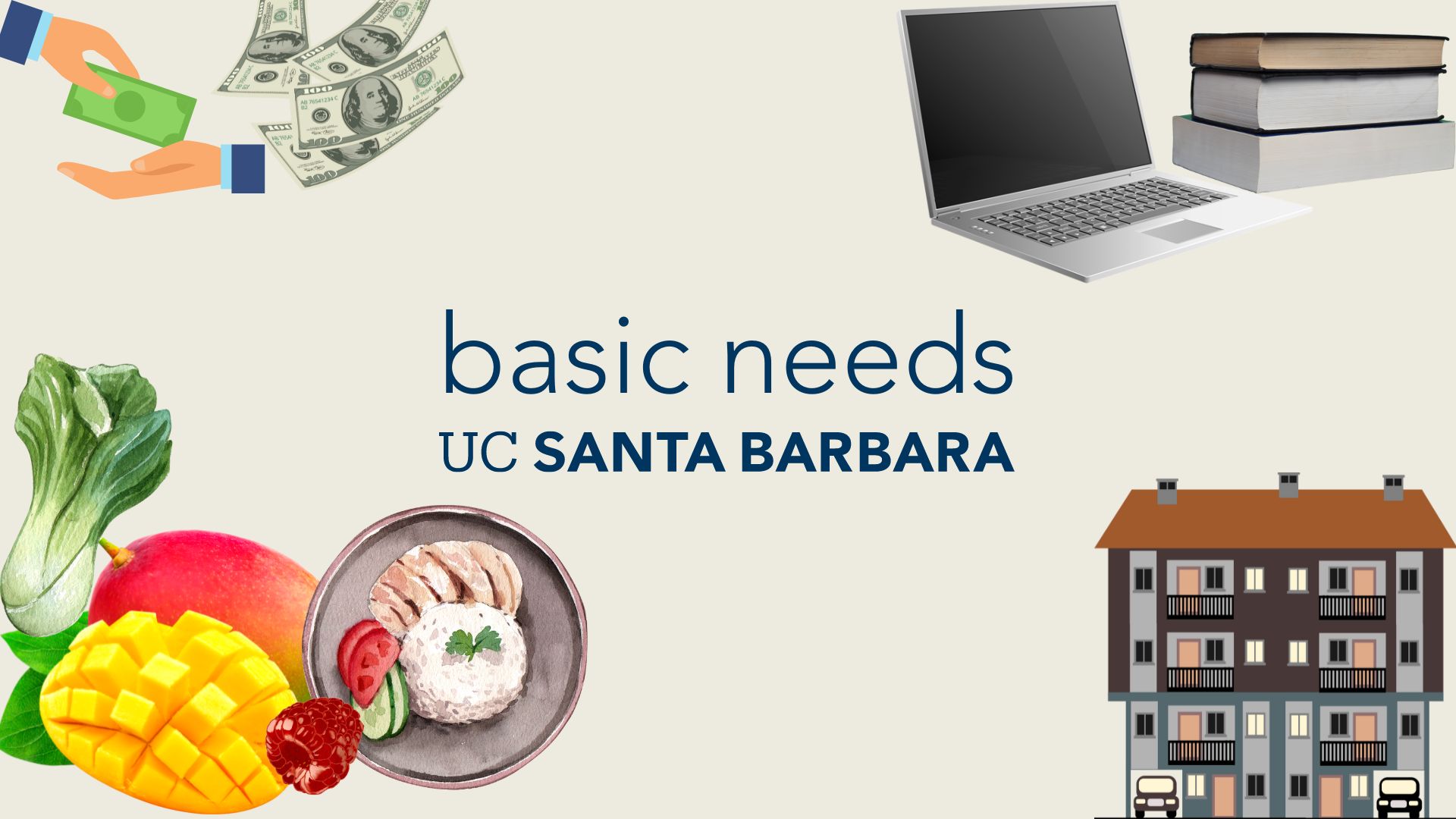 Basic Needs was developed to provide a centralized source of information regarding healthy and sustainable food options at UCSB and in the local community. Furthermore, it serves as directory containing information on a wide variety of topics and services that fall under any of the following:
Food Needs
Housing
Financial Resources
Technology Resources
Academic Needs
For more information, visit their site!
Image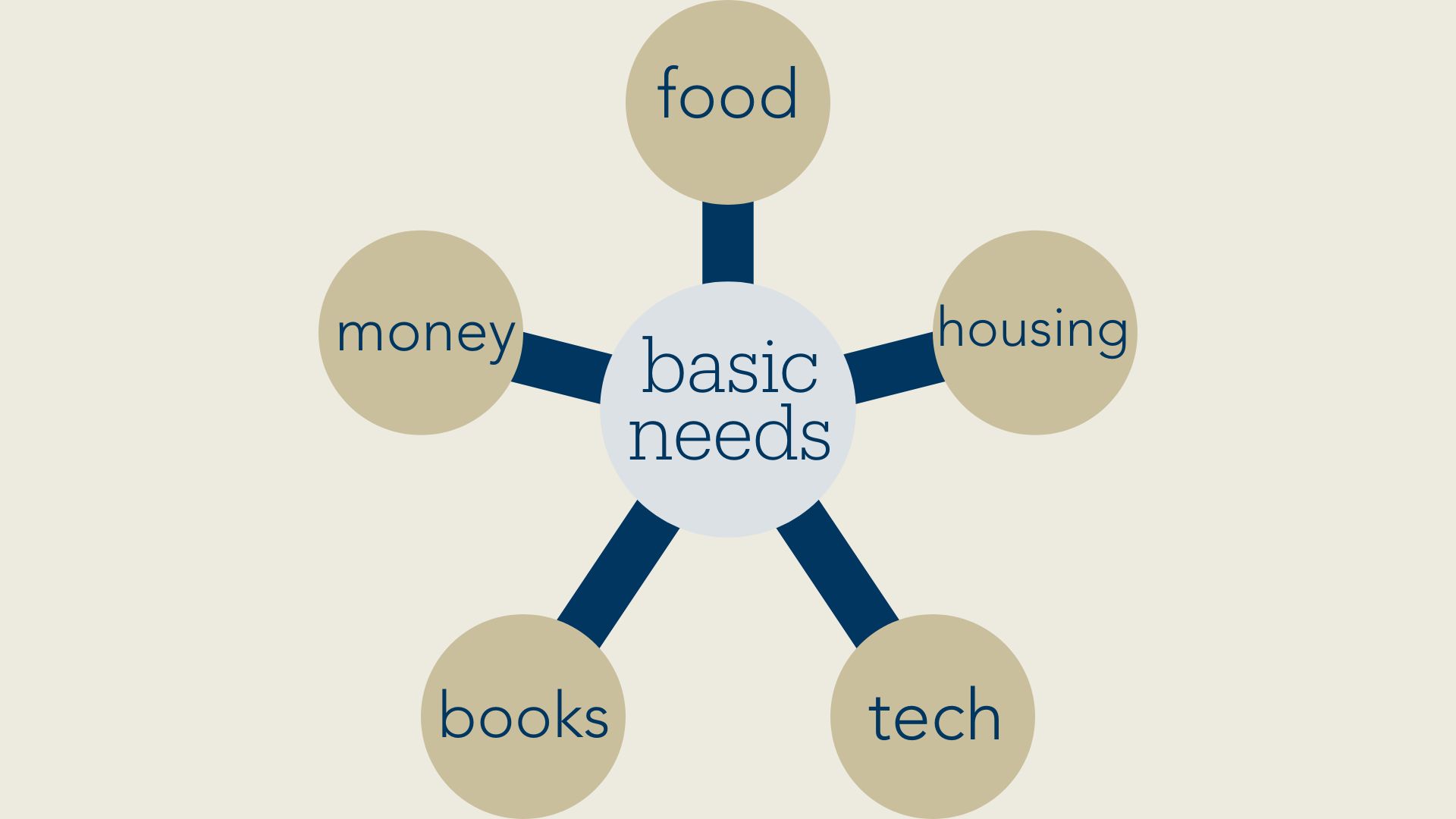 University & Community Housing Office
---
The University & Community Housing Office (UCHO) is a one-stop resource for rental housing information and dispute resolution. Experienced staff members can help answer questions and provide guidance regarding rental rights and responsibilities. Some services that are available to students, faculty, staff, and property providers include off-campus rental listings, landlord/tenant, neighbor, and roommate dispute resolution, a mediation program, educational workshops, move-in and move-out videotaping, and advice and information about rental rights and responsibilities for both tenants and property providers.
Image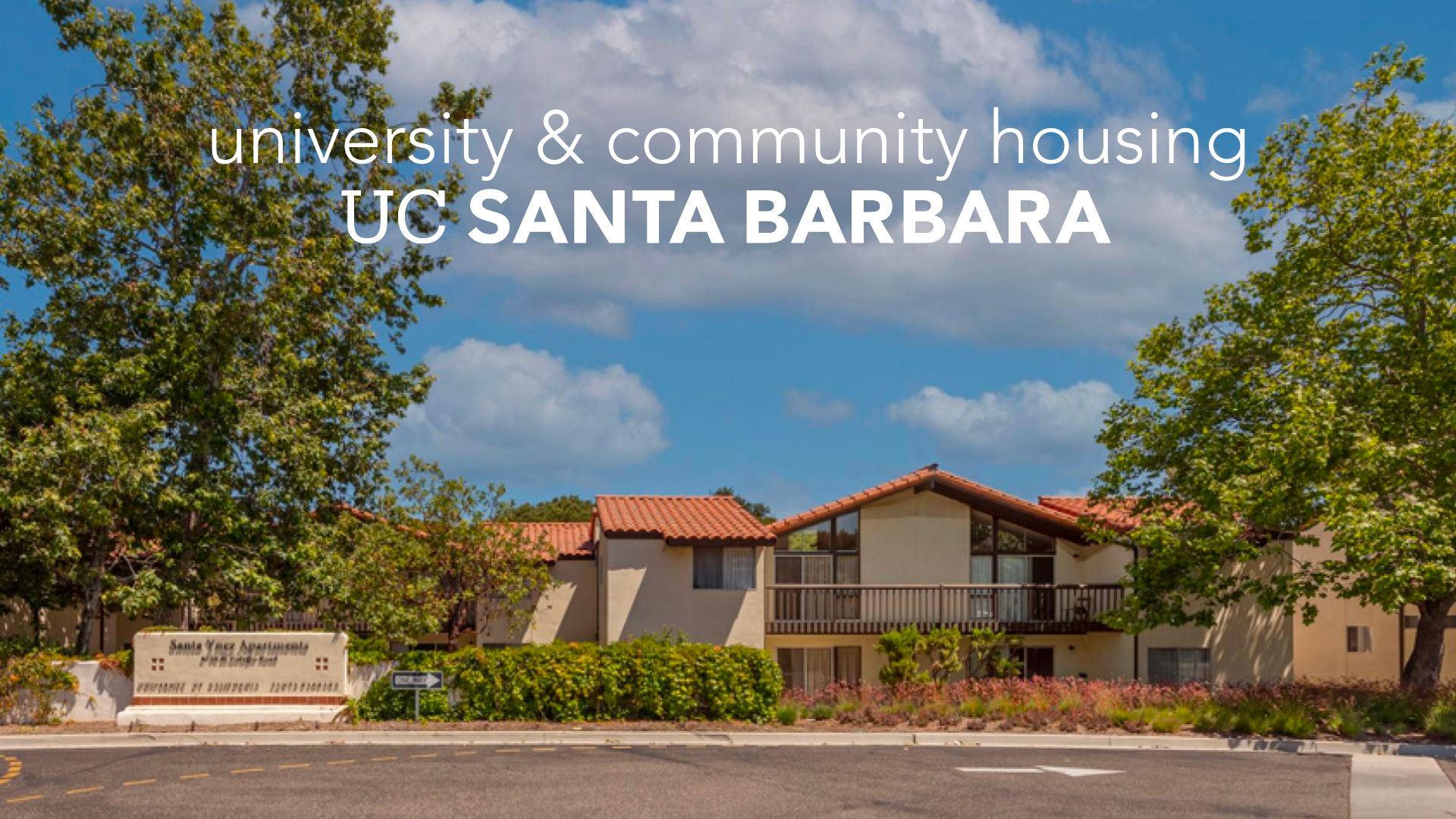 Housing, Dining & Auxiliary Enterprises
---
Housing, Dining & Auxiliary Enterprises plays a vital role in the University's pursuit of excellence by providing a comprehensive array of essential services to students, staff and other customers. We operate on a 24-hour daily basis throughout the year. The scope of the services offered can be compared to those of operating a small city. The business of HDAE involves the entire range of services associated with the administration of that small city, including physical and capital planning, maintenance and upkeep, community supervision and safety, and support services.
Image